Rose Garcia
President/CEO
Rose's high level of loyalty and integrity resonates with buyers and sellers as she approaches each real estate transaction with enthusiasm and intellect. Her vast knowledge of Los Angeles' multifaceted market and close attention to detail complement her collaborations with clients. Inspired by her exceptional degree of service, Her vast financing background supports her clients immensely. Rose's client base is largely repeat buyers and sellers and their referrals.
She has worked on every level and capacity. Having finance and real estate knowledge gives her clientele the ultimate arsenal to achieve real estate goals.
Shannon Horton
Licensed Agent/Director of Marketing (BRE# 01990683)
Shannon is a multi-talented marketing real estate dynamo! With his marketing background (visit www.digitalfaces.net) he is able to put together tailor made marketing packages for all of our listings. On the buyer's side, his exceptional customer service is utilized to assist buyers on all showing and transactions. Shannon is a rising star and we are lucky to have him on our team.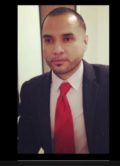 Manuel Cortez
Agent/ BRE # 02044125
Manuel is a very motivated individual with compassion and multi-skillset to help others. He is very resourceful in assisting buyers and sellers in various areas. He has over 15 years of experience in Real Estate Financing, Project & Property Management and Probate Coordination. He takes the time to explain details, while ensuring your best interest. Manuel is a team player and will assist in achieving results.

Timely Support
Our team takes pride in our timely communication. You will always know what is going on with your transaction at every step. Purchasing, investing, or selling a home can be one of the biggest transactions of your life and our job is to guide you through the process.

Innovative Ideas
There is no "one size fits all" way of closing a transaction. Therefore, we always must think outside the box and make we get you your dream home or dream ROI. Today's world is constantly changing with new marketing conditions, technology, and laws so we are always one step ahead!

Advanced Technology
With technology now playing a big role in real estate, our team utilizes every tool that will guarantee your success. From e-signing documents that can be done wherever you are to marketing your listing on all online platforms available. Our services are always at market standards.

Clear Communication
We always take in consideration our clients when it comes to the process and what is going one. Remember that every question is worth asking with the Garcia Real Estate Group.
Don't Be Shy. Get In Touch.
If you are interested in working together, send us an inquiry and we will get back to you as soon as we can!
Contact Us